About CEEGS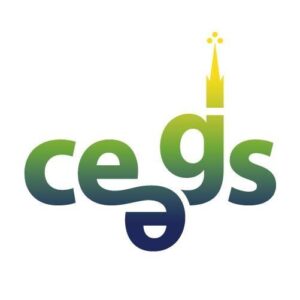 The Central and Eastern European Game Studies (CEEGS) conference is an annual event dedicated to the study of digital and non-digital games, their cultural underpinnings and societal effects, as well as game players and developers.
The mission of CEEGS is to promote and advance game research in Central and Eastern Europe and the Baltics, as well as to increase the visibility of the region's game studies community. At the same time, CEEGS is open to participants from around the globe and has attracted presenters from over 30 countries in Europe, North America, and Asia since the 2014 inaugural event in Brno, Czech Republic. CEEGS aims to offer a platform inclusive of both early career academics and established scholars.
For more information about the history and mission of CEEGS, as well as the principles guiding conference organization, read the CEEGS statute here.
Keynote speakers
Sonia Fizek

(Cologne Game Lab)

"Playing at a distance: Borderlands of video game aesthetic"

Maria Garda

(University of Turku)

"Cultural sustainability and digital game preservation"

Hanna Wirman

(IT University of Copenhagen)5> "Games and (inter)national politics"
Conference theme: Ludic Realities
The binary opposition between games and reality, between the playful and the serious, is a concept present in many cultures and deeply ingrained in the Western popular imaginary. And yet, the assumption that games are "not serious" and that play is clearly separable from "real life" risks obscuring the complex and often ambiguous interconnections between play and other spheres of life.
Some of these interconnections have come to the fore due the manifold crises faced by humanity in recent years. Videogames such as Animal Crossing became spaces for social interaction for many people deprived of it during COVID-19 lockdowns, helping them cope with anxiety and loneliness. Political activists across the globe—from Hong Kong to Belarus—have used self-made "protest games" as a medium to promote their causes and fight for democracy. At the same time, games have become powerful propaganda tools, not just in terms of how they represent history, but also as a way to spread misinformation, such as when videogame footage has been used in Russian propaganda videos purporting to show real battle footage from Ukraine.
It is perhaps more than coincidental that many of the recent crises have prominently affected Eastern Europe—a region that, much like play itself, has often been a liminal, ambiguous, contested space. Following two consecutive, COVID-induced postponements, this year's Central and Eastern European Game Studies conference invites participants from the region and beyond to reflect on games' interactions with other social phenomena and the "ludic realities" lying at the intersection of games and other domains of life. More broadly, the conference is open to all research into digital and non-digital games, their players, histories, and underlying sociocultural contexts. This includes, but is not limited to, the following:
Rhetoric, ideology, and ethics in games
Histories and sociocultural contexts of (non-)digital play
Educational games, serious games, and games for change
Game ontologies and games' formal aspects
Players, their communities, discourses, and shared practices of play
Psychology of play and psychological aspects of game design
Games' artistic, narrative, and transmedial dimensions
Production practices in the game industry and beyond
Formal approaches to game design and teaching it
Game platforms and the materiality of play
Intercultural aspects of gaming
Workshop information
A total of five workshops will take place at CEEGS, all of them scheduled for October 13 (Thu). The aim of the workshops is to discuss work-in-progress related to a specific area within game studies. Click on the workshop title to read the full description.
Play innovative indie and student games
CEEGS will feature a small game showcase focusing on student projects and indie games from Central and Eastern Europe and the Baltics. We are particularly interested in highlighting artistic, innovative, and experimental titles that explore the range of possibilities offered by videogames as a medium.
The showcase will take place on October 15 (Sat) at 14:00-19:00 and will feature 11 projects. The venue is A-303, Narva mnt. 29, Tallinn.
The showcase is free to attend to both conference participants and the general public.
Venue and transportation
The conference will take place on the main campus of Tallinn University at Narva mnt. 29. See the building plan / room layout here. The conference sessions will take place in rooms A-242, A-507, and A-402. (Note that "1st floor" refers to the ground level, where the street entrance is.)
The campus is within a 15-minute walk of Tallinn's UNESCO-listed Old Town and within 10 minutes of the Kadriorg Park. The university can be reached by trams 1 and 3 (stop Tallinna Ülikool) and various buses (stops Kreutzwaldi and Koidula). You can use Google Maps or Tallinn Transport Journey Planner to plan your route.
A 1-hour ticket (valid for buses, trams, and trolleybuses and for multiple trips within the hour) is €1.50 and can be downloaded as a QR code. You can purchase it online or via the Pilet.ee mobile app. An alternative is to get a Smartcard (€2 deposit) and purchase a 5-day ticket for €9. The Smartcard is available (among other places) from the R-Kiosk at Tallinn Airport.
Accommodation
There are many accommodation options in central Tallinn, ranging from inexpensive hostels to spas and boutique hotels. We encourage participants to use services such as Booking.com to find an option that suits their preferences and budget; alternatively, renting a room or apartment via Airbnb is also an option.
Participation
Following two years of virtual events and the resulting "Zoom fatigue," we are committed to having CEEGS 2022 as an on-site, face-to-face event in Tallinn. At the moment, the organizing committee is not considering a remote participation option. This is both due to the technical complexity of combining online with on-site participation and because we are looking forward to the event being a space for networking, catching up, and other forms of social interaction that the pandemic has severely curtailed.
Registration
Conference registration is now open here. The registration fee is €55. Students can register for a discounted fee of €40. Both credit card payment and bank transfers are accepted.
Organizing team
Program chair: Mateusz Felczak (SWPS University)
Program committee: Paweł Frelik (University of Warsaw), Jaroslav Švelch (Charles University in Prague), Mikhail Fiadotau (Tallinn University), Alesha Serada (University of Vaasa), and Silvester Buček (Academy of Performing Arts in Bratislava).
Game showcase team: Yaraslau Kot (Kazimierz Wielki University / Tallinn University), Daniel Irabien Peniche, Mikhail Fiadotau (both Tallinn University).
Organizing committee at Tallinn University: Mikhail Fiadotau (lecturer in game design), Peadar Callaghan (junior fellow), Martin Sillaots (associate professor, Head of Digital Learning Games MSc), Andres Jõesaar (Associate Professor of Media Policies).
This conference is supported by the School of Digital Technologies at Tallinn University and the Tallinn University Internationalization Fund.
Contact us at ceegs@tlu.ee.